From Strategy-to-Execution, We Help Companies Grow
We formulate and execute growth strategies that are measurable, responsive,
and resilient to shifts in market conditions and organizational structure.

Phase 1:

Insights
We study your business to uncover efficiencies and new growth opportunities.

Phase 2:

Strategy
We design new products and services or make your existing ones better and more profitable.

Phase 3:

Execution
We don't just make recommendations and leave. We build technology and execute our strategy. We remain accountable to you until your company grows.

The Labs
In addition to serving established businesses we support start-ups.
From idea to funding to launch. We've got you covered. We know how to build products people love and a high-performance company around it. Think of us as your technical co-founder and accelerator rolled into one.
Worth exploring? Contact us.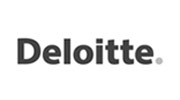 Helped Deloitte create a strategy to grow their consulting business. Executed the strategy by designing and building a Blockchain-as-a-Service platform and building a professional services team around it.
"T10 Labs has been a tremendous help to my team at Deloitte. As part of our innovation agenda, we are working on developing technology that opens up new business models for Deloitte. Inbae has been instrumental in helping us develop our strategy. His business-focused approach to building and deploying technology has proven to be a successful way to solve our clients' business problems."
Matthew Spoke
Blockchain Team Lead
Deloitte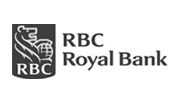 Worked with RBC's Enterprise Liquidity team to create a strategy to improve their risk modelling process. Executed the strategy by implementing a data management and analytics proof-of-concept.
"T10 Labs helped us jump-start enhancements to our data management and risk modelling process. He introduced us to concepts and technology that helped us re-think what is possible to serve our internal clients even better."
Poly Dharma
Managing Director, Enterprise Liquidity
RBC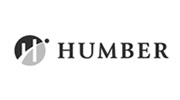 Created a strategy for School of Digital Media to deliver industry relevant curriculum to senior year students. Executed strategy by designing a curriculum that combined Lean Startup concepts and by engaging industry partner companies to evaluate student projects and provide constructive feedback.
"T10 Labs has designed a course that combines agile development with product management. In addition, he has engaged industry partners such as LinkedIN, RBC, Amazon and Post Media to participate and add value to the students' experience. This course is exactly what students in their graduating year need to bring together what they've learned to make them highly employable."
David Neumann
Program Director
Humber College
The best executives I've worked with follow these rules. Rule #1: Just-In-Time Decisions Defer decisions as long as possible. Decisions that have a long lasting impact or will be expensive or impossible to reverse should be deferred the longest. Why? [...]
Hobbyists want tools. Businesses want solutions. Hobbyists love tools because they find value in the experience of using them. Think of a carpenter who appreciates the feel of a perfectly balanced hammer or sharpened saw as he creates his bird [...]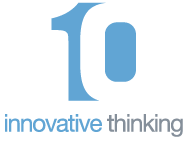 Learn how

we can help…